Details

Written by Robert Anderson
Published: 08 October 2013
Analyst's note: Ever wonder what is being generated by OUR federal government down in Washington as they attack our freedom of speech and freedom of choice, besides the federal workers getting additional paid vacations during the gov't shut down? We note that Mr. Obama has shut down the OCEAN as well as our access to views of Mt. Rushmore. Obama has also closed the Veteran's Administration while arming the terrorists enemies who will do great harm to this United States and our allies. It now even more obvious that the American people must come to understand that as pointed out by Dr. Edwin Vieira: Self-governance is NOT a spectator sport, and that consideration be given to the Oath Keepers Going "Operational" by Forming Special "Civilization Preservation" Teams for real homeland security. Now that we know Obamacare Marketplace: Personal Data Can Be Used For 'Law Enforcement and Audit Activities', is it any wonder that America is going paranoid?
Obama's political gamesmanship with the gov't shutdown is going to come back and bit him .... Count on it! Democrats are insane to think that the American people are going to tolerate such nonsense. Talk about things you just don't mess with .... This bunch will soon discover that their irresponsibility will assure that the American people WILL NOT negotiate with Obamaites.
There are 12 very ominous warnings about what a U.S. debt default would mean for the global economy… Apparently things aren't ugly enough in Washington, so Mr. Obama has started needlessly scaring senior citizens. Here is what else we see in across today's news. Learn why the American people know more than both political parties and their common "progressive" disease.
******
Get your fiscal house in order: China warns US as Asia's expresses concern for $1.3tn of investments
[....] "Since the global financial crisis, which led to a sharp depreciation in the value of the dollar against the renminbi, the authorities in Beijing have been concerned about the fact that so much of their national reserves are held in the form of the American currency. China has been promoting the idea of a new reserve currency to replace the greenback, with some analysts suggesting that the renminbi could one day take its place.
Mr Zhu stressed that it was vital, not only for China but the wider global economy, for America to resolve its budget impasse." [....]
Common Core civics assignment: Revise the Constitution's "outdated" Bill of Rights
"A sixth grade public school class in Bryant Arkansas recently assigned students with the task of writing revisions to the "outdated" Bill of Rights." [....]
Obama Shuts Down The OCEAN Thanks To Govt. Shutdown
"Obama's federal government is approaching the shutdown with a gleeful malevolence. It's quite clear that his staff is enjoying finding often expensive ways to inconvenience veterans, tourists, and people who earn a living. The latest example of this vindictiveness and overreach is the National Park Service's announcement to Florida charter boat captions that it was closing the entire Florida Bay for the duration of the shutdown. It's also prohibited fishing in Biscayne National Park." [....]
Pentagon Warns To Expect "Radical" Change In US Government Soon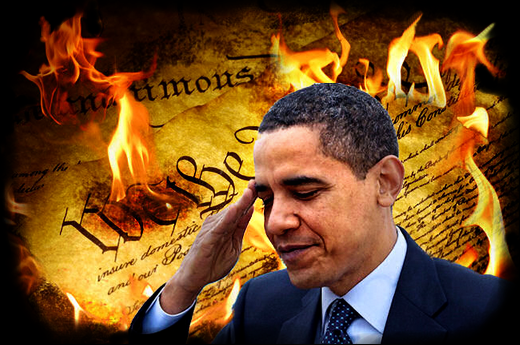 "A highly troubling "urgent bulletin" issued earlier today by the Ministry of Foreign Affairs (MoFA) states that it has received information from the Main Intelligence Directorate (GRU) warning to expect a "radical change" in the government of the United States, possibly within the next fortnight, based on information they have received from "highly placed" sources within the Pentagon.
According to this MoFA bulletin, GRU intelligence assests were notified by their Pentagon counterparts this past week that President Barack Obama is preparing to invoke the powers given to him under 50 USC Chapter 13 to hold that various American States are now in a "state of insurrection" thus allowing him to invoke the National Emergencies Act under 50 USC § 1621 and invoke the highly controversial "continuity of government" plan for the United States allowing him, in essence, to rule with supreme powers." [....]
12 Very Ominous Warnings About What A U.S. Debt Default Would Mean For The Global Economy
"A U.S. debt default that lasts for more than a couple of days could potentially cause a financial crash unlike anything that the world has ever seen before. If the U.S. government purposely wanted to damage the global financial system, the best way that they could do that would be to default on U.S. debt obligations.
A U.S. debt default would cause stocks to crash, would cause bonds to crash, would cause interest rates to soar wildly out of control, would cause a massive credit crunch, and would cause a derivatives panic that would be absolutely unprecedented. And that would just be for starters. But don't just take my word for it. These are the things that top financial experts all over the planet are saying will happen if there is an extended U.S. debt default.
Because they are so close together, the "government shutdown" and the "debt ceiling deadline" are being confused by many Americans.
[....] if the debt ceiling deadline (approximately October 17th) passes without an agreement that would be extremely dangerous.
And if the U.S. government is eventually forced to start delaying interest payments on U.S. debt (which could potentially happen as soon as November), that would be absolutely catastrophic.
Once again, just don't take my word for it." [....]
North Carolina residents shocked to find Obamacare raising their insurance premiums 430%. One individual must go from $228 a month for his family's $10,000 deductible plan from Blue Cross and Blue Shield of North Carolina.
"Americans all over the country are experiencing some serious sticker shock as the impacts of Obamacare are finally kicking in. This latest example comes form North Carolina.
[....] This is not just a fluke, anecdotal occurrence either. From California to Florida, insurance premiums are skyrocketing. And those Obamacare exchanges? Well, if you can manage to log on, you won't find very many affordable options there either." [....]
Related remarks provided on Sunday 10/6/2013 by Elder Quentin L. Cook, a member of the Quorum of the Twelve Apostles of The Church of Jesus Christ of Latter-day Saints.